Marriage Registration Services in Chennai
Marriage registration is not an easy process that is quickly possible. It comprises procedures the parties (husband and wife) have to do.
With us, marriage registration becomes simple and cost-effective for Indians and Non-Indians. Our team of registered marriage lawyers in Chennai gets the registration process done without much hassle. We offer our guidance starting from form submission to receiving the marriage certificate.
Our Approach to Wedding Registration
 We offer reliable service for marriage registration in Chennai completing all the legal necessities.
 Our team of skilled and experienced marriage registration lawyers in Chennai works closely with the parties to know their requirements in detail.
 Once we understand the requirements, we share the list of documents required for registering a marriage.
When we receive the list of essential documents, we verify it thoroughly and schedule an appointment at the registration office (nearby) to take it forward.
After the registration, we provide the marriage certificate to the parties.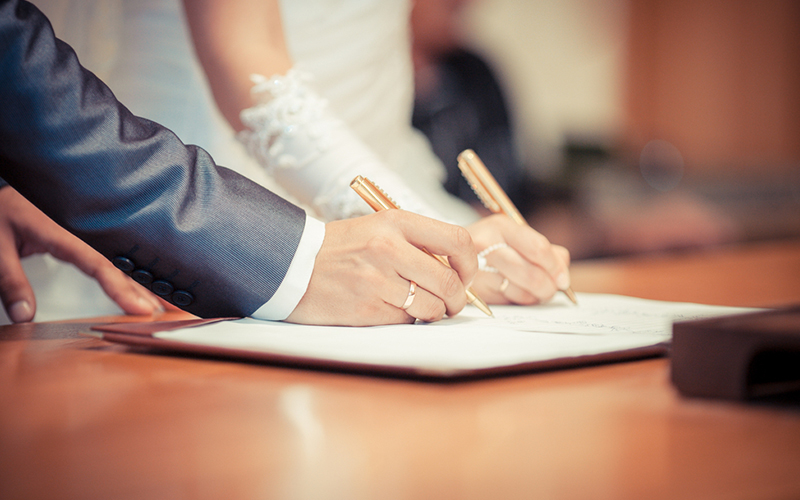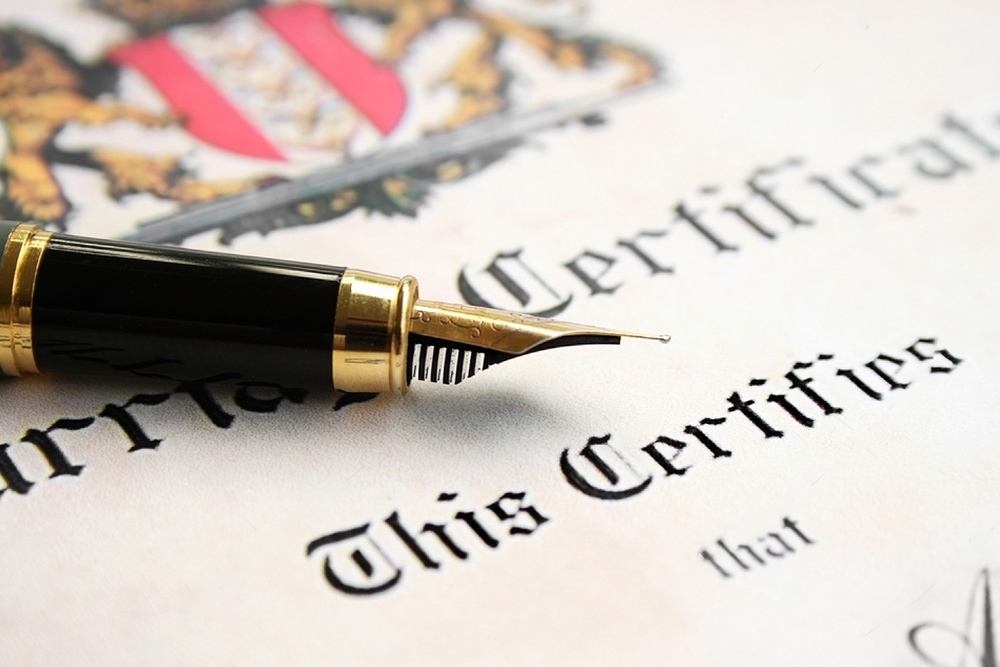 What are the Documents Required for Marriage Registration Online?
The documents required for the marriage registration process are:
Age Proof of both the parties (husband and wife): Passport/ 10th Certificate/ PAN Card/ Birth Certificate
Residential Proof of both parties (husband and wife): Passport/ Electricity Bill/ Ration Card/ Election Card
2 passport-size photos of both husband and wife
Marriage invitation card
If the marriage invitation card is not there, then the affidavits of the wife, husband, and three witnesses are needed.
3 witnesses of marriage and their ID proof
How does Legal Prime make it easy?
Legal Prime has a team of expert marriage registration lawyers in Chennai who makes the entire marriage registration process easy. We help you prepare all the essential documents and guide you to complete all the procedures. Additionally, we extend our support and guidance in NRI marriage registration.
How do I Register my Marriage with an NRI?
According to the 2019 Bill, marriage registration is possible if you marry an NRI. However, you might need to submit additional documents with the documents required for Indian resident marriage registration.
To know more about this or get guidance/assistance, consult our Marriage Registration in Chennai for Indians and NRI lawyer.
Why do you need a Marriage Registration Lawyer in Chennai?
The marriage registration process seems to be very lengthy and cumbersome. In this situation, marriage registration lawyers in Chennai comes handy as they can streamline the entire process.
The lawyers can help you with various processes. It includes:
Laws apply to marriage registration.
Jurisdiction (where you should register the marriage).
Collecting and submitting essential documents for registration.
Preparing an attested affidavit certifying the marital and mental status of the couple.
Being one of the leading providers of marriage registration services in Chennai, our team will work closely with you to know your requirements in detail. We will make the entire marriage registration process easy and quick.
So why wait for more? Streamline your marriage registration process with us!
I contacted this firm last minute and they were far from my state. When I Reached them I was surprised to see that they prepared my case in less than 12 hours. The team is experienced in all property matters.They have been responsive, professional and empathic throughout our court needs.
The team of legal prime executed my dissolution of marriage expeditiously and fairly. I highly recommend their services.
My experience with legal prime has been excellent. Finally found a right place for a NRI ( who's willing to marry in India ) Statisfied with all the process and documentation work done for solemnising my marriage and for my marriage registration
REQUEST FOR Free CONSULTATION
We will get back to you with in next 24hrs