IE Code (Import Export Code)
IE Code, also known as Import Export Code, is a unique 10-digit code issued by the Directorate General of Foreign Trade (DGFT) in India. It is a mandatory requirement for individuals or businesses involved in importing or exporting goods and services from India.
Who requires an IE Code? Any individual or business entity engaged in import/export activities in India is required to obtain an IE Code. It is essential for: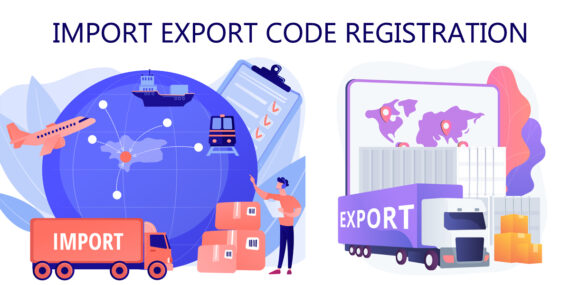 Importers: Individuals or businesses importing goods into India.
Exporters: Individuals or businesses exporting goods from India.
Manufacturers: Manufacturers who wish to claim benefits or subsidies from the government.
Service Providers: Service providers involved in cross-border trade.
E-commerce Sellers: Online sellers engaged in international trade.
Key Benefits and Expectations:
Legal Compliance: Obtaining an IE Code ensures compliance with Indian laws and regulations related to import/export activities.
Global Trade Opportunities: It enables businesses to explore international markets and engage in cross-border trade.
Ease of Custom Clearance: An IE Code simplifies the custom clearance process and eliminates the need for extensive documentation.
Availing Government Benefits: It allows businesses to claim various benefits, incentives, or subsidies provided by the government.
Building Credibility: Having an IE Code enhances the credibility and trustworthiness of the business in the global market.
By obtaining an IE Code, individuals and businesses can expand their trade horizons, engage in international transactions, and unlock numerous growth opportunities in the import/export domain.